Crash Course Daddyhood v.3
Ever notice how the patriarchs in Scripture always say, "I worship the God of my Fathers" (e.g. Ex. 3:15)? Over and over. Like a broken record.
I think it's because worship, simply put, is like my Grandpa's fudge recipe.
Two weeks ago, I took a well-deserved Sunday off from preaching at Theophilus. Having preached the last five weeks, I'd reached what a friend calls "the crispy place" whereby I couldn't squeeze any last drops of profundity out of my Bible or theology without offending God and his angels. My soul was tired. This afforded me an evening to give Quinn (my wife) a night away from looking after Elliot during Sunday school. So I strapped the buddy to my chest in his Baby Bjorn and MC'd our Sunday worship gathering.
A song began. As it did, something struck me as Elliot was strapped to my chest and the singing commenced: this was his first time he'd watch me sing to God in a church service.
At first, I was a bit embarrassed. Would he make infantile fun of me in his underdeveloped cranium? Would he understand why daddy was singing into the air? Would my raising of hands make sense to him?
Moving beyond my momentary sheepishness, I began to cry.
Worshipping with Elliot on my chest, I'd come to a moment of holiness in understanding the life of worship. The beauty of it all made me never want him to go back to Sunday school. I'd always want him on my chest for worship. And I understood why the Bible always says that the Patriarchs worshipped the God of their fathers.
I think not having our children worship with us in worship can be dangerous. Who else is to teach them why and how we sing? How else are children to learn the ways of worship?
It wasn't always like this. In the good ole' days of the early church, whole families would worship together at church. This whole "children's department" thing was a foreign concept. Why? It was primarily practical; church buildings were a bit simpler consisting primarily of a living room and some couches. Today, contradicting our former days, we throw our kids off into other rooms where they learn Sunday school lessons away from their parents guiding eye.
We separate our kids from adults.
There, frankly, some good reasons for this. Our church often does it because there is a necessity in it. Kids need different things to chew on than adults. Parents need a breather. People (like my wife) are highly gifted with children and need to teach them about God. There are important reasons.
But I wonder if something was lost when we split the family up in church?
Kids are shaped by pictures. A friend of mine once he needed counseling because he could never forget the image of walking in on his father watching a pornographic video. The image was burned onto his brain. He couldn't shake that image. I want Elliot to walk in on me too. But I want him to walk in on me as I'm on my knees praying and eating from the well of Scripture. It will have a life-long effect. You can't shake that kind of image.
It sticks with you.
In Ephesians 6, Paul tells the fathers to not "exasperate" (gr. parargizo) their children (v. 4). This conjures up the idea of "provocation" or "provoking" them to wrath or anger. The command is to help us understand that we aren't to burden our children with overbearing words or commands. Oddly enough, however, Paul describes God as "provoking" Israel to himself (Rom. 10:19). Although, in this context, God makes the people of Israel "envious" for him so they desire him. The point is simple: don't make your kids jealous.
Of what?
Our other petty loves.
At my weak moments when I'm loving church more than my child, they'll rightly get envious and angry at it. They'll resent me. Why else do so many PK's hate church? This applies elsewhere. If I love my work, hobbies, or my sports more than my children, they'll sense that and envy will grow in their hearts. Envy only arises from unfulfilled duties.
I have a greater duty to my children than work, sports, or church—to love them, embrace them, play with them, and give them attention. I have a duty to give them the time and energy to "train them" (gr. paidaia) and "raise them" in the Lord. There are limitations to this. Some people only praise their children, forgetting to raise them; while others only morally instruct their children, forgetting to praise them. As fathers, though, we are called to teach them to love God more than us as their fathers. We are called to cultivate their heart toward love. This was the essence of Jesus' call to discipleship: "If anyone comes to me and does not hate his father and mother, his wife and children, his brothers and sisters—yes, even his own life—he cannot be my disciple" (Lk. 14:26).
But it all begins with my love of God. John, the apostle, writes, "This is how we know that we love the children of God: by loving God and carrying out his commands" (1 Jn. 5:1-2). We are loving children if they are loving the Father and honoring our father. In the same way, our kids will know they are loving children when they do the same.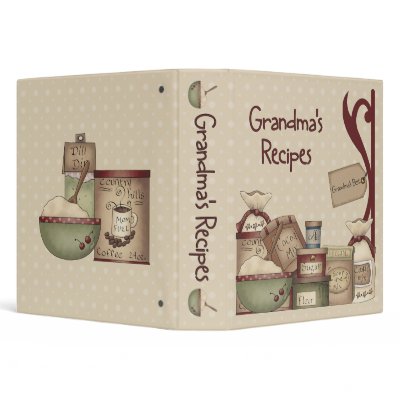 So, I'm back in the worship service and the music is coming to a close. I make a decision standing there singing with Elliot on my chest. I want to teach Elliot to worship. I don't want Phil Wickham to teach my kid to worship. Or Hillsong. Or Jesus Culture. Or even the worship leader at our church. I want to. Not because I'm selfish but because I think this sort of stuff is best passed on in relationship.
It's like this. I remember as a kid my grandpa Frank made the best fudge in the world. It was one of those family secrets that had been passed down and honed over generations like some secret oral tradition. Grandpa's told very few people how to make it. My mom was one of them. She, receiving the secret oral tradition of this heavenly concoction, perfected the in's and out's of a fudge recipe that could bring peace to the middle-east.
She got the recipe directly from him. From watching him, and knowing him, and paying attention to him. And if I wanted, I could get it from her. That's how fudge recipes work.
Worship is no different.
Why else would the men of old say things like I worship Yahweh, the God of my fathers?
Because worship is a fudge recipe.
Worship is for God; but it's also learned like a fudge recipe. We all worship like someone. We get it from looking up at someone in our Baby Bjorn and seeing them do what they do with God. And after all is said and done, I think the greatest ministry I have for my son is to stop being a minister and instead simply to be a dad who loves Jesus. And I'll give Elliot my imperfect. And someday he'll give it to his son, and his son, and his son.
And I hope they'll say to people they worship the God of their fathers.
Which is why the best fudge recipe takes generations to hone.
Tweet