Culture and Theology: Do They Learn From Each Other?
In a lecture I recently gave on ecological theology, my students raised an intriguing question: "Do ecologists have something to whisper of truth to the church and Christian theology?" In other words, should Christian theology be affected by what ecologists are telling us about global warming? Should theology take note and learn? Likewise, should theology be a part of the ecological conversation?
It is unquestionably true that many Christians struggle with this tension. Perhaps for good reason. It's a difficult question. But it begs a broader, more substantive, question: Does culture have something to say to the church, and likewise, does the church speak into culture?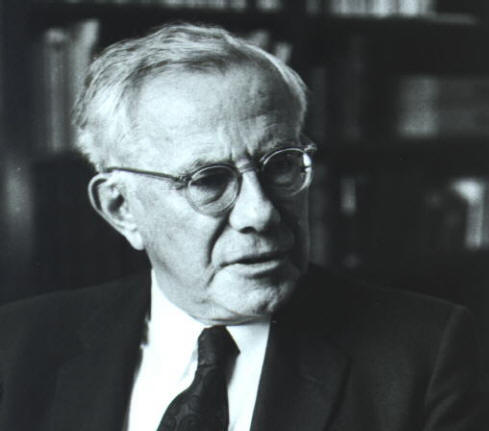 In recently re-reading Paul Tillich's Theology of Culture (1959) which he claimed was inspired by the social theology of Ernst Troeltsch, I was thwarted back into this line of questioning. Historically, Tillich's theology was largely constructed during the tumultuous 1920s of pre-WW2 Germany in which the country was seeking to re-construct its identity in the context of the spread of socialism. With Tillich, two other main theological paradigms regarding the relationship of theology to culture arose: 1) Karl Barth's "Crisis-theology," 2) Emmanuel Hirsch's "Nomos-theology," and 3) Paul Tillich's "Kairos- theology." In simplistic terms, Barth held that revelation was inherently set against culture and stood above it; God spoke and it was a final word above creation and culture. Hirsch, a Lutheran, saw the relationship between the two more paradoxically; the inner and outer "nomos" (minds) live in unalterable paradox to one another. And finally, Tillich, sought a different approach where theology and culture live "correlatively" - asking and answering each others questions.
In essence, for Tillich, culture could correct church and theology. In fact, it had to. Tillich even spoke positively about the prophetic role socialist movements played in shaping German Protestantism. For Tillich, "God often speaks to the church more directly from outside the church, through those who are enemies of religion and Christianity, than within the church, through those who are official representatives of the churches."[1] The implication of which was that socialism had something to say to the Protestant church. This, as you can understand, ticked a number of Tillich's contemporaries off (to put lightly). Taking it even further, Tillich believed science had the same essential calling as religion; what he called quests for "ultimate concern."[2]
Listen to this overwhelmingly verbose Tillichian summary on the subject:
"Theology must use the immense and profound material of the existential analysis in all cultural realms, including a therapeutic psychology. But theology cannot use it by simply accepting it. Theology must confront it with the answer implied in the Christian message. The confrontation of the existential analysis with the sample in which Christianity has expressed its ultimate concern is the method which is adequate both to the message of Jesus as the Christ and to the human predicament as rediscovered in contemporary culture."[3]
In other words, Tillich believed that while culture must affect theology, theology, in turn, must shape culture. It was impossible to conceive of the two as being mutually exclusive. This is important. Ultimately, the dualism between culture and theology is not an either/or framework for Tillich. Theology is ultimately done in cultural frameworks. Furthermore, culture is itself shaped by beliefs of all people (including Christians). The danger lurks in setting the two up against each other.
Reflecting on these paradigms, I find myself leaning on Barth's conviction that revelation stands above culture. But I sympathetically embrace Tillich's self-critical approach towards theology that theology can never fully embrace revelation. That revelation is above culture but what we say about revelation must always be critique-able because revelation always transcends our language. The ultimate revelation, God's shining in the universe in the incarnation of Christ, is above culture and must be understood so. Only God is God. Yet, on the other hand, I think we are seeing many ways in which culture is teaching the church.
This may sound ridiculous, but I actually believe the church, in proclaiming the revelation of Jesus Christ, must humbly accept it may be wrong about certain aspects of reality. To believe in revelation, as I do, means it stands even above theology.
Whew!

I am reminded of the Centurion in the gospels whom Jesus proclaims has a faith that goes far beyond anyone in Israel. Jesus says: "Truly, I say to you, I have not found anyone in Israel with such great faith." (Matt. 8:10) A centurion gets Jesus. A non-Jew, non-disciple, non-Christian. And the disciples have to stand by and hear Jesus sing his praises. Because they have something to learn from someone outside the club.
The gospels suggest that those in the club are often wrong. And that those outside have something to teach those inside.
I have come to three simple conclusions.
1) God is God. Culture has nothing to teach God. God is not instructable (Rom. 11:33-36). At no point in seeing a movie or listening to an ecologist talk about global warming does God sigh, take his glasses off, and say, "Oh, now I understand." God gets creation being that God made creation. So in one sense, culture has nothing to teach God.
2) Theology isn't God. And what we say about God is done so in human forms of language and pictures. Our language always falls short of the living God. This is difficult. I often discover, maybe you have too, that my theology falls flat in comparison to the living God. My theology, if I am honest, is almost always wrong in some way shape or form. And, at the end of the day, my theology didn't rise from the grave. Christ did. And my words about the Word are always a step behind. We must remember that the Word became flesh, not words. Truth is a person.
3) My theology must get saved too. While I believe with all my heart in the saving name of Jesus, what I have to say about him has a lot of converting to do. I need all my theology, over time, to accept Jesus as it's personal Lord and Savior. Just because I've accepted Christ doesn't mean my theology is sanctified.
So with that, culture does have something to teach US, but not GOD.
What say you? Does culture have something to teach the church? Theology? God?
---
[1] Paul Tillich, Perspectives on 19th and 20th Century Protestant Theology, ed. Carl E. Braaten (New York, NY: Haper & Row, 1967), 236.
[2] Paul Tillich and Robert C. Kimball, Theology of Culture (New York: Oxford University Press, 1959), 9.
[3] Paul Tillich and Robert C. Kimball, Theology of Culture (New York, NY: Oxford University Press, 1959), 49.
Finally, thanks to Steve Overman, Kristen Marble, and Geoff Holsclaw for reading and offering preliminary comments on this article.